A perfect gift
Will Writing
Family Trust
Life Time Custody
warmest presant
for your loved ones
Modern Will and Trust Planning
Only the Best For You and Beloved Ones
Wealth
Accumulation
Wealth
Protection
Wealth
Application

Wealth
Distribution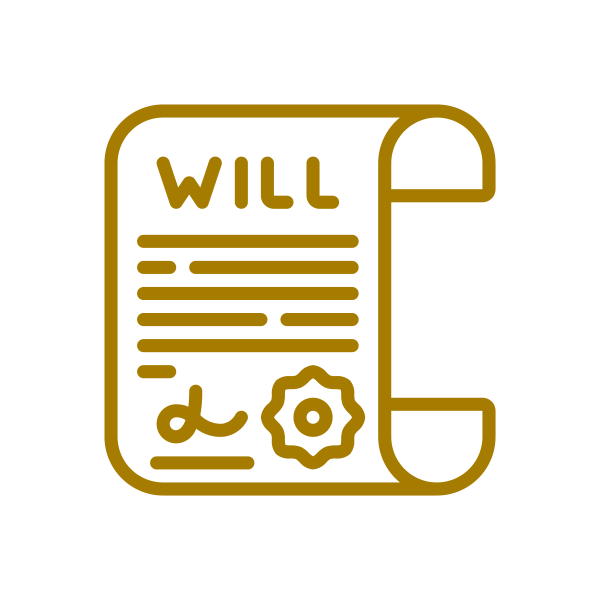 A Will/Wasiat is a legal document that states your wishes regarding the distribution of your assets (bank balance, property, shares, etc.) and the guardianship of any minor children.
Why do I need a Will / Wasiat?
A Will/Wasiat clearly states who gets what, and how much should be allocated to each individual or organisation upon your demise. This ensures that your assets will benefit those you intended them for. Your beneficiaries can also avoid messy legal disputes that can strain relationships and cause emotional distress.
A Trust is a legal document that gives responsibility to a Trustee to manage and preserve trust property.
A Trust ensures that your assets will be used as efficiently as possible to meet your wishes for yourself and your loved ones. It protects your assets from unforeseen creditors and can be used to increase tax efficiency. A Trust can also protect your assets from probate, which can be financially and emotionally draining for your family.
The origin of TRUST from the idea of inheritance in ancient Egypt. Around 2000 BC, ancient Egyptians set up the will to allow wives to inherit their legacy, appoint guardians for children, and lay the foundation for witness in will arrangement. This practice of entrusting others with property and benefiting the heirs through a will is one of the earliest trust behaviors discovered today.
Mission
Everyone Retain Million Value
Seek Out Mystery of Life

Vision
Wealth Generation Legacy
Affect Life with Life
T symbolizes key of knowledge
THOTH is the Egyptian God of Wisdom
Thoth Wealth Resources was founded in 2019 by Ms.Chanel Cheng Su Huan, representing Corporate Agency under RHB Trustees Berhad, Malaysia.
The founder of Thoth Wealth Resources, Ms. Chanel Cheng, embarked on her career in the finance and insurance industry in 2013. Along with her passion for delivering professional financial services to her clients, she pursued further in the aspect of will and trust, became a legal estate planner in 2015.
Also, her professional and passionate attitude brought her to the following achievements:  Early Bird MDRT 2018, 8th times of AKARD Personal Award, Three times of International Dragon Bronze Award. Today, Chanel has been recognized as a Fellow Certified Life Practitioner and Affiliate Registered Financial Planner. She is also a Certified Professional Yinyang Philosophy Numerologist, discovering the mechanism of life and the relationship between human and environment as her interests.
Chanel Cheng
Founder of Thoth Wealth Resources
We Do Things That Matters
It is not difficult to find that most people lack financial knowledge and investment experience. In fact, many times we know we have to do something. However, there is a missing equation and motivation to get you to act.
A legal document will to safeguard that spells out your wishes regarding the care of your children, as well as the distribution your assets to your loved ones.